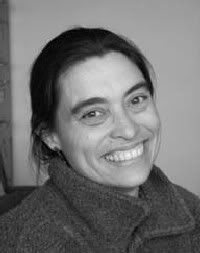 MANHATTAN, Kan. - Noted sociologist Gay Seidman will be visiting Kansas State University to deliver the 10th Annual Donald J. Adamchak Distinguished Lecture Monday, March 8th (International Women's Day) at 7 pm in Forum Hall of K-State Union. The lecture is free and open to the public.
Professor Seidman is the Conway-Bascom Professor of Sociology at the University of Wisconsin-Madison, director of their African Studies program, and an internationally recognized expert on global production, labor, and human rights. Her lecture, Citizens, Markets, and Transnational Activism: Can Consumer Boycotts and Independent Monitoring End Sweatshops? builds on her recent book, Beyond the Boycott: Labor Rights, Human Rights, and Transnational Activism
(Russell Sage, 2007). Professor Seidman has won graduate and undergraduate teaching awards, is a prolific scholar, and has experience as an anti-apartheid and human rights activist.