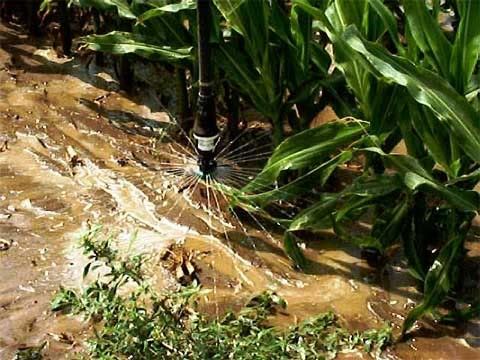 This article is a continuation and the third in a series of three. To read Part 1, click here, and Part II, click here.
BOGUE, Kan. - I had hoped the opinion we sought from Stovall would also deal with the problem of irrigation lobby dominance of water politics. I sought a one-person, one vote representational scheme but unfortunately the Kansas State Attorney General disagreed. "The definition of an eligible voter found in K.S.A. 82a-1021 does not violate the one man, one vote rule of the United States Constitution." Unfortunately, only a tiny fraction of the people living in the area directly affected by GMD policies, the thousands who have stake in the future and an opinion about what should be done and when, have any vote in GMD decisions. That ought to change.
As to takings, the AG essentially ducked the question: "Whether a reduction of a water right constitutes a compensable taking depends upon the purpose for which the reduction is made. Without consideration of the purpose for which the reduction is made, no balancing test can be applied to determine whether the taking is compensable."
In other words, a critical issue -- whether private disputes over water appropriation rights takes precedence over the Chief Engineer acting in the broader long term stewardship of the resource -- was not, and hasn't been, addressed, either by the Attorney General or by the courts. It must.