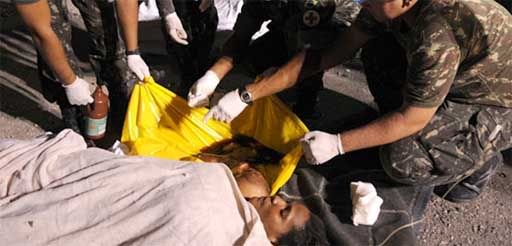 MANHATTAN, Kan. - When terrible things happen, it's natural for people to turn their attention to the problems, evaluate the situations and figure out what needs to be done in order to make things better.
"For me, an area of moral clarity is: you're in front of someone who's suffering and you have the tools at your disposal to alleviate that suffering or even eradicate it, and you act." - Paul Farmer
Not everyone reacts with the same amount of compassion or willingness to help. In some situations, some people are repulsed or made uneasy by the pain and suffering of others. People can turn away and avoid involvement or the feelings of uneasiness by blaming or fearing the victims.
Did biases towards the victims prevent effective life-saving responses to the Hurricane Katrina victims in New Orleans? Could the same thing happen in Haiti? Under what circumstances do people sometimes blame and criticize victims, deeming them unworthy of help?
When assessing the amount of help someone needs, people's perceptions can be skewed by their racial biases, according to a recent Kansas State University study.