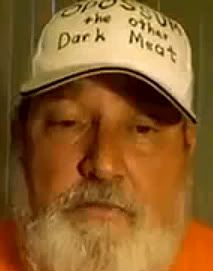 GREAT BEND, Kan. - The only reason a state legislator would do an outlandish YouTube rap video is because he wants attention. And the only reason a sitting Congressman would shout "You Lie!" to a sitting U.S. President is because he wants attention.
And they want attention from people who can help them stay in office: their base. And nothing fires up the base more than the hated opposition lecturing the person. I suspect that Rep. Bill Otto, upon hearing that his redneck rap video was being publicly criticized by prominent Democrats thought to himself: "They took the bait. Fantastic."
And once Rep. Joe Wilson apologized to Rahm Immanuel for his "You Lie!" outburst, he saw nothing but upside from the incident among his base, especially after the opposition wanted to censure him.
Famed Republican consultant Lee Atwater famously said: "Never interfere with your opponent when he is in the process of self-destruction." Perhaps Democrats should consider letting the actions of oafs speak for themselves. Because once the opposition starts "moralizing" , the offender gets lionized by his base, with lots of private "attaboy's" at the barber shop, and lots of fresh campaign cash rolling in.