MANHATTAN, Kan. - A couple of weeks ago some friends started to ask me if I was interested in running for office again. "New election cycle, why not give it another go," they said. Several wanted someone "with new eyes" looking at how local government operates and work to make it better for everyone. I know others were disappointed when I did not run for city commission in April 2009.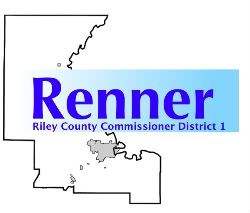 My previous experiences at running for elected office included a run for the legislature when I was 18, - that was many, many moons ago - and my 2008 bid to unseat Kathy Martin on the State Board of Education. Neither went in my favor, but both were great experiences.
So after thinking about it for a week, I walked precincts collecting the signatures I needed to file by petition in a bid to run for the Riley County Commission. I have to admit I was pleasantly surprised when everyone I talked while walking the neighborhoods expressed their support for my effort.