MANHATTAN, Kan. - Our annual Community Cultural Harmony Week (CCHW) provides the community with the opportunity to stretch boundaries and leave one's usual comfort zones in order to arrive at new levels of understanding on a personal and communal level about the human diversity that surrounds us.

Founded 22 years ago by Barbara Baker to targeted general problems and concerns of both U.S. and international citizens, the Week was the direct result of an unfortunate incident that occurred in what was then Bushwacker's Club in Aggieville in June of 1987. Puerto Rican students had rented the club to celebrate the day of San Juan (St. John the Baptist), the patron saint of the island and of its capital city. Bushwacker's employees hung signs that referred to San Juan, using obscene language, and the case was finally taken to the state attorney general's office, with the decision against the club for its actions.
Luis Montaner, a K-State graduate in veterinary medicine and multicultural activist, spoke of how the invisibility that people of color often feel in Manhattan can manifest itself and be a concern to all; this was especially evident to him when he took the case to Topeka: "To my surprise, all the foreign students joined us since they too felt addressed by this action. They are not even American like Puerto Ricans are, so they must have assumed they would have been in the same position we were if they had chosen to meet there as a group."
Looking out on U.S. society today we see hate, bigotry and racism showcased almost daily on the news and in the press as extremists on the right engage in a war on pluralism - of race, ethnicity, religion, political opinion and gender - while demanding the acceptance of an ideology of white supremacy, dominionism, and fear.
While some would criticize "one time" efforts of CCHW as not being an effective model of developing in-depth understandings of the complex intersections of race, gender and class, for 22 years it has challenged students at K-State and community members to see "the other" with new eyes. To understand that a Euro-centric point of view that says only white Christians are Americans is excessively narrow and does a disservice to the rich tapestry which is the US today.
This year's activities begin on Sunday 19 September with an Opening Reception at 6:00 pm featuring presentations by Mayor Bruce Snead, City of Manhattan; Dr. Bob Shannon, Superintendent of USD 383; and K-State officials.
The reception will take place at the UFM Community Learning Center Peace Pole, located at 1221 Thurston.
Later that evening at dusk (~8:00 pm) Movies on the Grass Series will screen the film Papers the Movie: Stories of Undocumented Youths. This film is especially poignant given the hysteria created by the right-wing extremists like Kris Kobach around the issue of immigration. The film delivers the agonizing stories of five undocumented students whose life in the United States is colored daily by their lack "papers."
The film will be screened outdoors in Coffman Commons on the K-State campus. In case of rain, it will be shown in Seaton Hall, room 63.
The film will be followed up on Monday 20 September with a post-movie discussion moderated by Michael Kaye, Professor of Law at Washburn University at 2:00 pm in the Big 12 Room of the K-State Student Union and will feature a panel of immigration experts as well as students without "papers."
Also on Monday, K-State student Nate Bozarth will show case the work K-State is doing to build schools in Afghanistan. This presentation will take place in the Town Hall Room of the Leadership Studies Building at 12:00 pm (noon).
On the International Day of Peace, Tuesday 21 September, student representatives from various colleges and backgrounds will share their perspective on diversity in the K-State Student Union Bosco Plaza from 12 - 1 pm.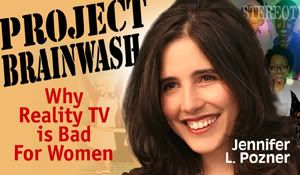 Then at 7:00 pm Jennifer Pozner, Founder and Executive Director of Women in Media and News, will present: Project Brainwash: Why Reality TV is Bad for Women...and Men, People of Color, the Economy, Love, Sex and Common Sense! Women In Media and News is a media analysis, education and advocacy group, works to increase women's presence and power in the public debate. Pozner's presentation will take place in the K-State Student Union Forum Hall at 7:00 pm.
On Wednesday 22 September, authors Bill Tammeus & Rabbi Jacques Cukierkorn from the New Reformed Temple in Kansas City will discuss their book: They Were Just People: Stories of Rescue in Poland During the Holocaust
.
"They Were Just People
is an important contribution to the literature of rescue during the Holocaust," said Stanlee J. Stahl, Executive Vice President, The Jewish Foundation for the Righteous. "Tammeus and Cukierkorn have brought to the fore many gripping stories never before told, forming an inspirational narrative of courage and survival. These are the experiences of people who had the courage to care and the courage to act in a time when caring for others meant endangering oneself and one's family. A Reader's Guide supplements the poignant stories and compels the reader to reflect and discuss the implications of choice and action. The stories
are individual, the lessons universal."
The presentation will take place in the K-State Student Union Big 12 Room from 1:30-3:00pm.
On Wednesday evening the film The Anatomy of Hate: A Dialogue of Hope will be screened at 7:00 pm in the Town Hall of the Leadership Studies Building.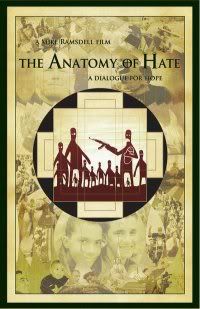 Over a six years, filmmaker Michael Ramsdell worked with unprecedented access to some of the most venomous ideologies and violent conflicts of our time including the White Supremacist movement, Christian Fundamentalism as an anti-gay platform, Muslim Extremism, the Palestinian Intifada, Israeli Settlers and Soldiers, and US Forces in Iraq.  By juxtaposing this verite footage with interviews from leading sociological, psychological, and neurological experts, and interspersing stories of redemption told by former "combatants", the film weaves a tapestry that reveals both the emotional and biological mechanisms which make all of us susceptible to acts and ideologies of hate, and demonstrates how these very same traits make us equally capable of overcoming them.reveals the shared narratives found in individual and collective ideologies of hate, and how we as a species can overcome them.
Click here to hear Ramsdell interviewed on Community Bridge.
On Thursday 23 September, Dr. Maura Cullen will hold a series of diversity trainings entitled: Taking the Adversity Out of Diversity. Cullen is considered one of the foremost authorities on issues of diversity and leadership having worked with over 400 organizations. A general workshop open to students and community members will take place from 9:30 - 10:45 am in the Town Hall Room of the Leadership Studies Building. Then a second training for Faculty/Staff will take place from 11:00 - 11:45 am also in the Town Hall Room.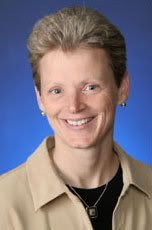 On Thursday afternoon Jeff Smith, professor of Cultural Geography at K-State, will deliver a two-part lecture on U.S. immigration. The first part focuses on the background of immigration from Mexico/Latin America to the United States.  The second part puts a face on Mexican emigration by sharing the story of three representative individuals who are classic examples of the three different types of migrants leaving rural Mexico. The lecture will take place in the Town Hall Room of the Leadership Studies Building from 1 - 2:30 pm.
Thursday evening Dr. Maura Cullen will present a lecture entitled: Toto, We're Not in Kansas Anymore at 7:00 pm in the K-State Student Union Forum Hall.
The week closes out on Friday 24 September with Blues historian Dr. Adam Gussow, associate professor of English and Southern Studies and member of the University of Mississippi faculty since 2002 giving a lecture titled It's All Mississippi to Me:  Promoting the Blues and Forging Beloved Community in the Contemporary South based on his creation of a blues festival and the community harmony it led to. The lecture will take place in the Town Hall Room of the Leadership Studies Building from 10:30 am - 12:00 pm.
Dr. Gussow will perform Friday evening with Wayne Goins and the Red State Blues Band beginning at 9:00 pm at Pat's Blue Ribbin Barbecue, 1200 Moro Street in Aggieville.
For a complete listing of the activities planned for the week, visit CCHW at http://www.k-state.edu/cchw.