MANHATTAN, Kan. - Manhattan's Monthly Film Series is please to announce that Kevin Willmott, Junction City native and professor of film at the University of Kansas, will be on hand to moderate the screening of his most recent film, The Only Good Indian, when it is screened on Tuesday July 6th, 6:30 pm, at the Manhattan Public Library Auditorium.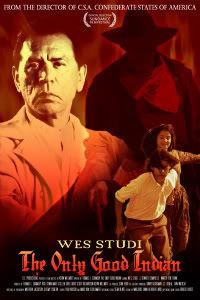 The Only Good Indian was written and produced by Thomas L. Carmody and stars J. Kenneth Campbell, Wes Studi, and newcomer Winter Fox Frank.
Set in Kansas during the early 1900s, a teenage Native American boy (played by Winter Fox Frank) is taken from his family and forced to attend a distant Indian "training" school to assimilate into White society. When he escapes to return to his family, Sam Franklin (played by Wes Studi), a bounty hunter of Cherokee descent, is hired to find and return him to the institution. Franklin, a former Indian scout for the U. S. Army, has renounced his Native heritage and has adopted the White Man's way of life, believing it's the only way for Indians to survive. Along the way, a tragic incident spurs Franklin's longtime nemesis, the famous "Indian Fighter" Sheriff Henry McCoy (played by J. Kenneth Campbell), to pursue both Franklin and the boy.
The film was the feature for the Tallgrass Film Festival in Wichita in 2009 and runs 114 minutes.
The Only Good Indian was shot in various Kansas locations. Matthew Jacobson (CSA: Confederate States of America, Bukowski: Born Into This) and Jeremy Osbern (Air: A Musical) are the directors of photography. Thomas L. Carmody, Kevin Willmott, Matt Cullen, Greg Hurd, Rick Cowan and Scott Richardson are the producers. Wes Studi is executive producer. Hanay Geiogamah, J. T. O'Neal and Dan Wildcat are co-executive producers and Stan Herd is the co-producer.
Kevin Willmott will moderate the film and take questions after the screening.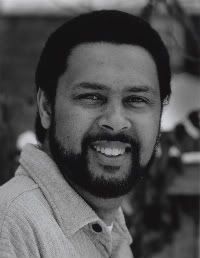 Willmott earned his BA in Drama from Marymount College in Salina. He received a MFA in Dramatic Writing from New York University, Tisch School of the Arts. He is a professor of film at the University of Kansas. His previous films include: 9th Street, which starred Martin Sheen and Isaac Hayes, CSA: Confederate States of America, which premiered at The Sundance Film Festival, and Bunker Hill, a feature film starring James McDaniel (NYPD Blue), Saeed Jaffrey (Gandhi) and Laura Kirk.