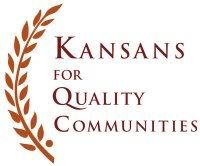 TOPEKA, Kan. - This week both the Senate Ways and Means and House Appropriations Committees are meeting to develop a budget.
Senate Ways and Means began meeting Monday and completed work on their budget Wednesday afternoon. The committee recommended a budget that would require an estimated $500 million in additional revenue but they could not reach agreement on a tax package to pay for it. Chairman Jay Emler, R-Lindsborg, abruptly ended the meeting, announcing, "We are adjourned until the 28th," - the date when the entire legislature returns to Topeka for the veto session.
On the House side, Representative Kevin Yoder continues to say that the legislature must CUT, CUT, CUT. As I have reported earlier, Yoder represents a brand of politician whose intention is to destroy government and leave everything to the market to fix. Such ideology is not what the people of Kansans need. We need leaders who understand government serves a positive purpose.
Preparing for this week's budget discussions, the coalition Kansans for Quality Communities released an open letter to members of the Senate Ways and Means Committee and House Appropriations Committee to let legislators know the impact of current and potential cuts on state services and the quality of life in Kansas.
In the letter, KQC called upon Kansas legislators to "act as good stewards of our communities" and "consider both the immediate crisis as well as the implications for 2012 and beyond."
The letter encourages legislators to stop cutting and craft a tax and revenue solution that will reverse the damage already done through cuts to vital state services from education to the social safety net; from mental health to nursing homes; from public safety to public highways.
Here is the complete contents of the letter:
Our organizations have come together under the umbrella of Kansans for Quality Communities. We serve every community in Kansas and our constituents touch every Kansas family. We educate Kansas children, we care for our neighbors with disabilities and mental health issues; we ensure that our seniors can stay in their homes.

We represent the spirit of a Kansas that pulls together for one another. We stand for safe, healthy and vibrant communities, with strong economies and sound infrastructures and for social assistance for citizens who need a little help for a chance to succeed.

The scenario before us today is not pretty.

The series of budget cuts enacted during and after the 2009 legislative session have been devastating. Since the conclusion of the 2009 session, waiting lists for Kansans with disabilities eligible for services have grown, the demands on the education system have increased dramatically, and road projects have been put on hold.

To put a real face on it...

While the war of words continues, 65 Kansas citizens with disabilities who were eligible for services but languishing on waiting lists have died.
Medicaid cuts have resulted in 13,000 pregnant Kansas women losing dental services and in depressed wages for critical care workers like certified nursing assistants.
As we debate, schools are cutting extracurricular activities, library services and counselors, and preparing nonrenewal notices for hundreds of teachers and education support professionals.
Social workers are forced to increase their workloads by 80 percent possibly putting children from at-risk homes in harm's way.
li>Corrections Officers continue to protect us from convicted criminals as their facilities suffer mass overcrowding and their safety is threatened even further.
Seventy-five percent of Community Mental Health Centers have eliminated programs, closed local offices, and have begun rationing of mental health services to 90,000 Kansans at a time when 90 percent of the Centers are experiencing increased demand for services.
Courthouse doors have shut on all Kansans as state courts close for four budget-related furlough days, delaying justice and making it even more difficult for cases to resolve quickly.
5,600 seniors have lost access to oral health care, support services and assistive technology - services that keep them living in their homes.
The number of children entering SRS custody, which had been reduced by 14 percent, is once again increasing.

This is not "trimming the fat"; this is cutting the bone, amputating a limb.

If this Legislature does nothing, the next round of cuts will choke off the hopeful signs of economic recovery, and damage the long-term prospects for future prosperity.

The members of Kansans for Quality Communities believe that cuts have gone far enough - in truth, cuts have gone too far in their negative impact on the quality and quantity of services on which Kansans depend.

If we do not act to stop the decline in which we find ourselves, Kansas communities will be unable to deal with a long term decline in our children's educational opportunity, in early childhood and prevention services, in our infrastructure, and in providing care for our most vulnerable citizens.

The 2010 Legislature must take action and we call on all Kansas legislators to act as good stewards of our communities. The Legislature must consider both the immediate crisis as well as the implications for 2012 and beyond.

We must agree to no more tax cuts. When one is in a hole, one is advised to stop digging. So the Legislature must stop digging the revenue hole.

The Legislature must take action on recommendations to bring exemptions under control. The rapid expansion of exemptions offers the best example of a tax policy that does not work under set rules and regulation.

Nothing can be considered "off the table." These extraordinary times call for extraordinary courage. Economic development initiatives that don't work need to be rescinded. Phase-out plans for some taxes need to be put on hold.

Serious consideration should be given to decoupling from the federal tax code where that code forces additional cuts to state revenue.

Legislators must be open to revenue enhancements. An increase in taxes is appropriate and possible. There have been plenty of proposals before the Legislature this year and we believe it is time for the Legislature to craft a revenue enhancement plan that is comprehensive and balanced.

Such a revenue enhancement plan should consider:

Sales tax increases such as those proposed by Governor Parkinson and Senator Les Donovan.
Targeted taxes such as the proposed increases in cigarette, tobacco and liquor taxes.
A restructuring of the income tax by adding brackets for those with very high incomes.
Adoption of the recommendations of the Kansas Advisory Council on Intergovernmental Relations in regards to tax exemptions.

We also believe that it is in the long-term interest of the State to adopt a rational approach to tax exemptions and economic development initiatives.

Legislators must examine their consciences and consider the consequences of business as usual on Kansas communities and the quality of life we Kansans have come to enjoy.

How many more thousands of our neighbors with disabilities must be placed on waiting lists?
How many more state highways and bridges must erode?
How many more community schools must close?
How many of our neighbors who have devoted their lives to public service must lose their jobs, their income, and their homes?
How many of our parents and grandparents will be denied access to long-term care?

The members of our organizations have worked too hard for too long in every Kansas community to silently watch this happen.

We call upon all Kansans to speak up and join us. Let us all stand together to save Kansas for the future of our children and grandchildren, in ways that resemble the state we are proud to call home.