MANHATTAN, Kan. - The 2010 Manhattan Alliance for Peace and Justice (MAPJ) Film Series opens January 12th with the 2009 documentary The Age of Stupid. The film will be shown at 6:30 pm at the Manhattan Public Library Auditorium.
Following the Copenhagen Conference on Global Climate Change, The Age of Stupid is a new documentary-drama-animation hybrid from Director Franny Armstrong (McLibel, Drowned Out) and Oscar-winning Producer John Battsek (One Day In September, Live Forever, In the Shadow of the Moon). Oscar-nominated Pete Postlethwaite (In The Name of the Father, Brassed Off, The Usual Suspects) stars as an old man living in the devastated world of 2055. He watches 'archive' footage from 2008 and asks: Why didn't we stop climate change when we had the chance?
Runaway climate change has ravaged the planet by 2055. Postlethwaite plays the founder of "The Global Archive," a storage facility located in the (now melted) Arctic, preserving all of humanity's achievements in the hope that the planet might one day be habitable again. Or that intelligent life may arrive and make use of all that we've achieved. He pulls together clips of "archive" news and documentary from 1950 - 2008 to build a message showing what went wrong and why. He focuses on six human stories:
Alvin Duvernay, is a paleontologist helping Shell find more oil off the coast of New Orleans. Duvernay also rescued more than 100 people after Hurricane Katrina, which, by 2055, is well known as one of the first "major climate change events".
Jeh Wadia from Mumbai, India, aims to start-up a new low-cost airline and gets a million Indians flying.
Layefa Malemi lives in absolute poverty in a small village in Nigeria from which Shell extracts tens of millions of dollars worth of oil every week. She dreams of becoming a doctor, but must fish in the oil-infested waters for four years to raise the funds.
Jamila Bayyoud, aged 8, is an Iraqi refugee living on the streets of Jordan after her home was destroyed - and father killed - during the US-led invasion of 2003. She's trying to help her elder brother make it across the border to safety.
Piers Guy is a wind farm developer from Cornwall, UK, fighting the NIMBYs of Middle England.
Finally, 82-year-old French mountain guide Fernand Pareau has witnessed his beloved Alpine glaciers melt by 150 meters.
These stories come together to vividly highlight the various aspects of the climate change problem as well as some possible solutions. According to Gary Goldstein of the Los Angeles Times, The Age of Stupid "provides a visual and emotional power that drives home this absorbing film's crucial cautionary message."
"Al Gore's film An Inconvenient Truth did a fantastic job at bringing the public up-to-speed on the science of climate. The Age of Stupid takes the baton from Gore and examines the moral, psychological and human consequences of our current way of life," said Armstrong.
The Age Of Stupid had it's UK Premiere on 15 March 2009 in a solar cinema tent in the middle of London's Leicester Square, and was simultaneously projected at 62 cinemas around the world, setting a new Guinness World Record in the process.
The premier was not plugged into mainstream power sources, but rather was powered by solar panels, as a result the entire event generated only 1% of the carbon emissions of a normal Hollywood style premiere.
Carbon emissions were also a concern in the production of a film that followed six people on four continents over four years.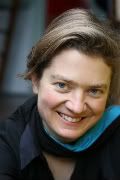 "We calculated the film's carbon footprint by recording every journey - by foot, bicycle, motor boat, rowing boat, plane, train, car, rickshaw and helicopter - as well as all the electricity, gas, food and equipment used. It added up to 94 tonnes, which is equivalent to four Americans for a year or 185 patio heaters for a month. I definitely think our film is worth 185 patio heaters," said director Armstrong.
Production is also far from "traditional" for documentary films. Armstrong wanted to stay as far away as possible from traditional documentary styling. In particular, he didn't want to use talking heads and no commentary (both rules were of course later broken, to a small extent). Armstrong decided to use animated pieces to explain key concepts and background material. As Postlethwaite would be pulling these animations from the archive, they needed to be a wide range of styles and tones, as though they'd come from a variety of sources. The production advertised for animators and soon had a team of 18 boys, all a little blue for lack of sunlight, beavering away mostly in their bedrooms, producing what became one of the film's most impressive elements.
"The Age of Stupid is the most ambitious film I've been involved with to date. Filmed over four years, five central characters, an on-screen narrator plus a huge animation element, it is a credit to all the team that, despite the many challenges combining all these elements, the film successfully carries the intended message," said producer John Battsek.
Now starting it's second year, the MAPJ Film series strives to bring films that are overlooked or ignored by commercial venues to the Manhattan community in order to provide an opportunity for reflection and learning for the Manhattan community. The films are usually shown the second Tuesday of the month and are free and open to the public. A discussion time is provided after each film for participants to discuss the implications of the film at the local, grassroots level.
The Age of Stupid Trailer:

The Age of Stupid: Trailers: Original Theatrical Trailer from Age of Stupid on Vimeo.