MANHATTAN, Kan. - The second annual Sustainability Conference will be held on the K-State campus January 29 and 30th. The conference will feature Debra Rowe, professor of energy management, renewable energy technology and psychology at Oakland Community College, as well as numerous panels representing a cross section of Kansans.
This year's conference will focus on "networking the higher education resources in Kansas," said Ben Champion, Director of Sustainability at K-State. "Last year was a wonderful conference. The information was about what people had done or were doing and the audience feedback we got was heartened to know what was going on but they wanted to know what they could do. That is what we are going to focus on at this year's conference: how people can get involved."
The conference keynote speaker will provide input on just that point.
In addition to being president of the U.S. Partnership for Education for Sustainable Development, Dr. Rowe has created a model energy services technician degree design for community and technical colleges. She also created and teaches an online energy management and renewable energies course, with National Science Foundation support, as part of the renewable energies certificate offered by the Consortium for Education in Renewable Energy Technology. She has customized trainings on energy and sustainable design practices, and has helped numerous colleges develop their energy curricula.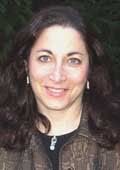 Dr. Debra RoweDr. Rowe will deliver a keynote on Friday afternoon and then a plenary session on Saturday morning.
"We feel there will be more opportunities for everyone to be involved, if we can develop new partnerships and collaborations between the schools that exist in Kansas," said Champion.
That collaboration has already begun as staff from other universities helped in the planning of this year's conference and is reflected in the nine panels will run in three concurrent sessions in the morning and afternoon on Saturday. A tenth panel will take place during lunch on Saturday that will look at the progress and complications in a Kansas Climate Action Plan.
Some of the panels include: Karl Brooks, associate professor of History and Environmental Studies at the University of Kansas and Nancy Jackson, executive director of the Climate and Energy Project (CEP) of The Land Institute, holding a panel discussion on "Environmental Issues, Policy and Law."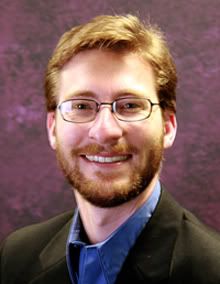 Dr. Ben ChampionOf particular interest to many in Kansans will be the panel on wind energy that will discuss some of the technical hurdles and workforce needs, if this development is to move ahead in the state. The panel will feature Barry Kaaz, dean of external affairs and facilities management for Colby Community College in Colby, and Bruce Graham, lead instructor for the Cloud County Community College Wind Energy Technology Program, along with Paul Adams, Fort Hays State University; Janet Twomey, Wichita State University; and, Steve Wilke, Southwestern College.
Kansans can be proud on the fact than several researchers at our universities and colleges have been at the forefront of climate science research internationally. A special panel on Saturday afternoon will feature some of those researchers as they discuss some of the lessons learned for Kansas as well as next steps internationally, nationally, and in Kansas.
The panel includes Daniel Wildcat, Haskell Indian Nations University; John Harrington, Kansas State University; and, Johannes Feddema, University of Kansas.
They will also tackle the issue of knowledge production and dissemination about climate risks and trends. Anyone following this topic knows that American media has both misinformed and mislead Americans into doubting the seriousness of climate change whereas the scientific community is united in believing that the climate is changing and the long-term danger this change poses to our survival.
A complete schedule along with descriptors of the other six panels is available at http://sustainability.k-state.edu/conferences/2010/. Interested individuals can also register for the conference though this website.
Champion discussed the K-State Sustainability Conference on the 14 January edition of Community Bridge. Readers can listen to the interview by clicking the start button on the player panel below or by downloading the MP3 file. Following the interview with Champion is an interview with Truthdig.com editor Robert Scheer.